Guatemala is a country that is rich in tradition, history, beauty, and culture. We've put together some exciting and educational tours which cater to your adventure style (walking, hiking, boating, cycling, birdwatching, and shopping) with tour experiences which will immerse you in local Guatemalan culture.
As a locally owned and operated tour adventure company we are proud of our Mayan heritage and we are excited to share our culture with you. The sights of our people in their indegenous colorful attire and out-going friendliness will delight and astound you. Our tour guides will make custom interactions with some of the locals possible which will provide fun and lasting memories in which to share your vacation experience with your friends and family.
Share your upcoming adventure!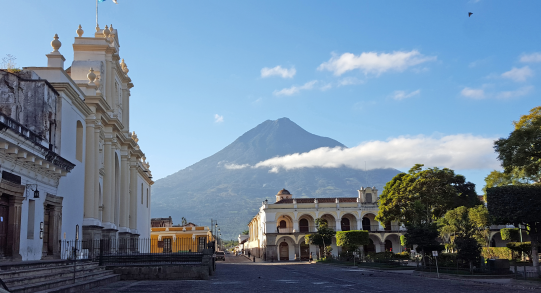 Antigua Guatemala Cultural Adventure
Book a private walking tour and exploring this charming cobblestone Spanish colonial town and vive the history thru a local expert. Some highlights can be: Plaza Mayor and the description of its main buildings, then visit the museum of the University of San Carlos, Capuchin Convent, Convent of Santa Clara and Church of La Merced. Finish the tour with the view from the Cerro de la Candelaria and Cerro de la Cruz.
"La Antigua Guatemala" Top World destination in category of City according to the UK Magazine Wanderlust Travel Award for 2009. <<Learn More>>
Book Now!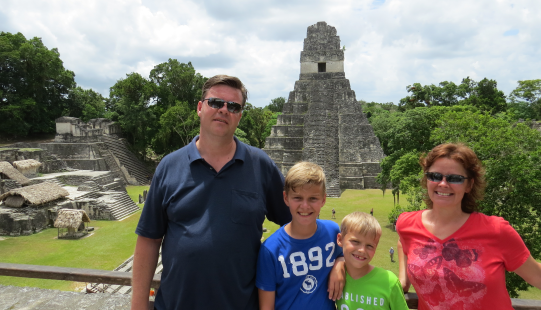 Tikal Adventure
You will be met by our driver and transfer to the airport. At 6:30 your flight will leave the airport to Flores. In Flores Petén, your private guide and driver will be waiting for you and transfer you to Tikal. The tour includes the cultural, natural, and archaeological highlights of Tikal. At the end of the tour your guide will take you to a delicious restaurant and have lunch before your flight leaves. Your guide and private driver will transfer you to the airport and leave at 17:00hrs which arrives at 17:45pm. At the international Aurora Airport in Guatemala City. <<Learn More>>
Book Now!
Chichicastenango Adventure
Every Sunday and Thursday we organize tours to Chichicastenango Market, one of the most beautiful markets in Central America. Chichicastenango is a town with an incredible collection of Mayan artifacts, surrounded by the authentic adobe houses and the high mountains.
The locals adhere to traditional cultural ideals, the women wearing superb huipiles, with radiant flower motifs. Many great souvenirs can be found here — from colorful Mayan fabrics and ceremonial masks to genuine leather goods and jewelry.
Our tour includes the visit to stunning vegetable and textile market, the colorful cemetery and one of the oldest catholic churches in Guatemala, place where you can experience Mayan people performing local their rituals inside the church. <<Learn More>>
Book Now!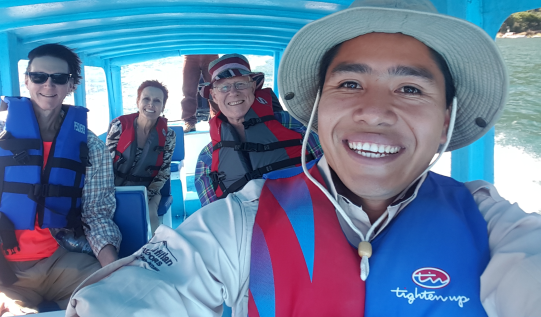 San Juan Laguana, Lake Atitlan Adventure
This exciting cultural tour starts with scenic boat transfer from your hotel and visits the ancient Mayan village of San Juan La Laguna. Here you will experience the difference the ancient culture and local believes of the local Mayan people.
Here we will visit, primitive art galleries & the famous town mural, also we visit a women's textile cooperative to see hand weaving and natural dye process used in the making of unique textiles.
This will be one of the best village to visit, very attractive just by seen their murals on every side of the streets. <<Learn More>>
Book Now!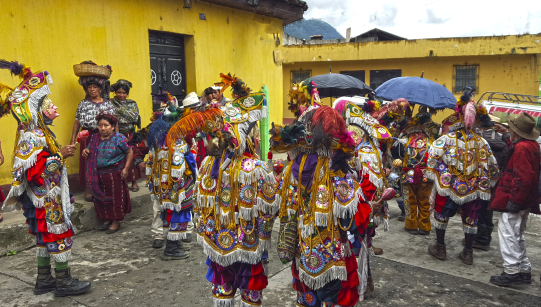 Santiago Lake Atitlan Adventure
Santiago Atitlan is one of the most famous Mayan Tzutujil villages located in the south shores of Lake Atitlan. Santiago Atitlan One of the most artistic and reach in culture is placed on the slopes of the two immense dormant volcanoes Toliman, Atitlan and in the front volcano San Pedro on the west shore of Lake Atitlan.
Our guided tour includes a visit of the village's highlights, meet important artist of the village, the market, and learn about their Mayan religion and MAXIMON an important Mayan deity. There will be plenty of time to explore the site and if possible buy colorful textiles, paitings, wood work and many other hand crafts of the local people
In the tour we also include a visit to the colonial church of Santiago, built in 1547 been the masacre place of the priest of Francisco Stanly, originally form the States and many other interesting topics that hapend during the Civil war, as this village was affectec. <<Learn More>>
Book Now!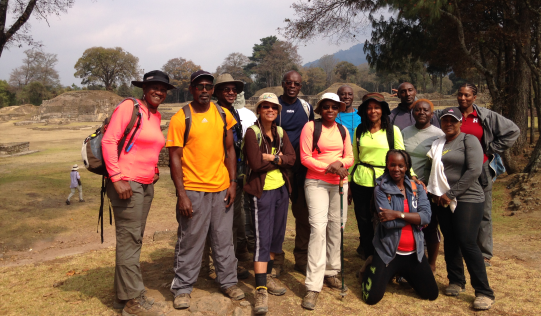 Iximche Mayan Ruins Adventure
The 3 Villages farming hiking adventure gives you unique insight into how the people of Guatemala feed themselves on their mountain-side, hill, and valley farms. Because of the terrain the typical western farming equipment will not work here. See how the ingenious locals harvest their crops of abundance on a unique cultral hike you won't soon forget.  <<Learn More>>
Book Now!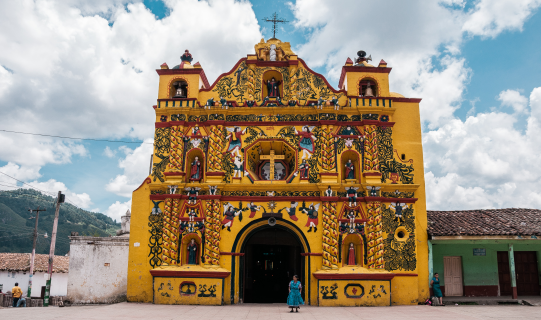 The Yellow Church (Xela) Adventure
One of the best location to see the sunset is based in Santa Cruz! Tours Atitlan features one of the best hiking trails and location for this hike.
The hike starts from your Hotel by 3:30pm and returns by 6:30pm. The hike can be arrange for all edges and not to difficult if that is your desire!
Your guide will meet you at your hotel and start the hike for about 1hr maximum just in time to admire the wonderful sunset and the infinite colors reflecting the Lake. <<Learn More>>
Book Now!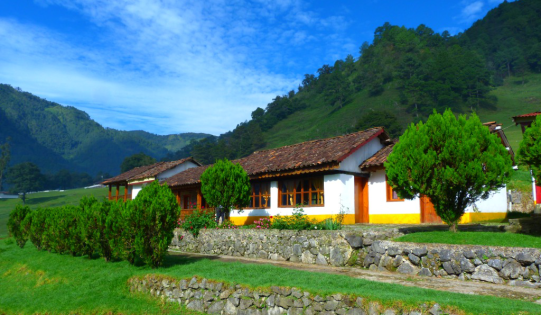 Ixil triangle Guatemala & Chajul Adventure
The region of Ixil is based in the mountains of Nebaj, Guatemala. By far this is one of the non explored places in Guatemala and known as the best for off the beaten track destination. During our visit, we explore the town of Acul and spend several nights at a famous cheese farm of Guatemala, at Hacienda San Antonio. From here we do multiple day trips to the different destination of the Ixil region. On our tours you can combine hiking, horsebackriding, Bike and explore unique colorful traditional markets of Guatemala. This is also your chance to learn more of our Guatemalan Civil war history.    <<Learn More>>
Book Now!